Early Boost Graduation
We had a lovely afternoon with some of our Reception children at the Early Talk Graduation.
The children were excited to see their parents over Zoom and it was great that they could join in the celebration.
They worked hard on their reading for 8 weeks with the help of Jake and Tizzy as well as their parents, and had great fun doing activities to go with the stories which help with sounding out words.
At the end of the Graduation they were awarded a certificate Well done everyone!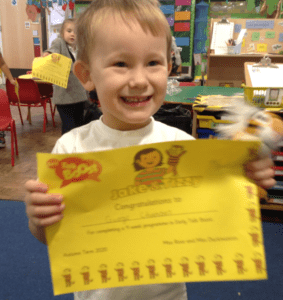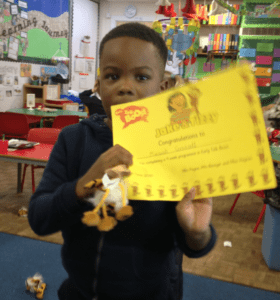 Big Thank You
Big thank you Bestwood and Bulwell Food Bank for their kind donation of 75 Advent Calendars to our children. The children have loved opening these each day for a chocolate treat.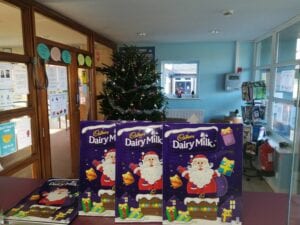 Christmas is Here
We had some very helpful children to help decorate our lovely Christmas tree, they did a wonderful job of making school look very festive.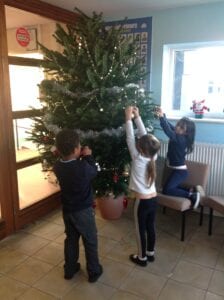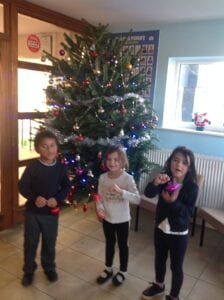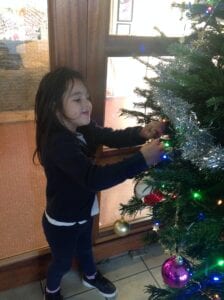 KS2 Coffee Morning
Today we held a KS2 Coffee Morning, the school nurse came in to talk about any wobbles children or parents have now were back at school. It was great to have parents asking lots of questions and sharing strategies.
Some great websites for parents and children: www.GoZen.com and www.youngminds.org.uk
Today we held our first coffee morning since coming back to school after lockdown, we had some parents pop in for a talk with the school nurse about any wobbles their children have experienced coming back to school, we discussed a wide range of strategies to help them overcome the changes. It was lovely to see parents getting involved and swapping ideas.
A great website with lots of help and advice on mental health for children and parents is www.youngminds.org.uk
Community & Family Learning Information
'I liked how the Family support worker brought it back to the focus of the presentation and assured other talking at the end was available.'
' I felt I achieved something today by getting out of the house and going in to school to meet with other people in my sons school and being a part of a group.'
' I like how school are up to date on the courses they can provide for parents.'