We work alongside a variety of organisations in order to provide the best education we can to our pupils.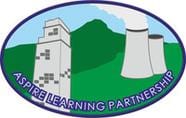 Rise Park Primary & Nursery School is part of the Aspire Learning Partnership.  This has been set up by the local authority in Nottingham City to encourage schools to work together with public, private, community and voluntary partners to improve the outcomes for children and young people.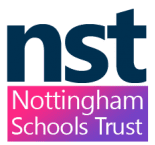 The NST is a schools led venture, incorporated independently and working as a partnership of member schools, to promote the very best outcomes for the children and young people of Nottingham.
Conferences, performance reviews for all members of the NLT and focusing on data have been initiated to meet the needs of all the children in the city.
High quality CPD is accessed by all subject leaders resulting in effective leaders driving standards forwards in all areas of the curriculum, including the foundation subjects. Rise Park have two highly experienced SLEs who lead, plan and deliver the MFL CPD for the Trust.

Rise Park Primary and Nursery School belongs to Transform Teaching School Alliance.
Transform is a primary led teaching schools alliance, working with partner schools (cross phase) and other strategic partners.
Rise Park benefits greatly from working with other alliance schools on a range of school development areas, including:
Middle Leadership programmes, Talent Management programmes, Outstanding and Improving Teacher programmes and Schools Direct.

According to the Challenge Partners Review 2016 (see also document attached below)
Rise Park is an outward looking school. The school is always willing to share good practice whether this be presenting at local conferences or demonstrating subject pedagogy.
Partnerships have facilitated staff retention, not only from the development opportunities arising from support work, but also through staff taking on new roles internally.
Student teacher placements have provided a valuable opportunity to talent spot and develop their own teachers through school based training.
The school works closely with Transform Teaching Alliance and the local Challenge Partner hub.
This was again evidenced in the Challenge Partner Reports in 2017 and 2019 (see also documents attached below).